Bali Becoming Sex Tourist Travel Hotspot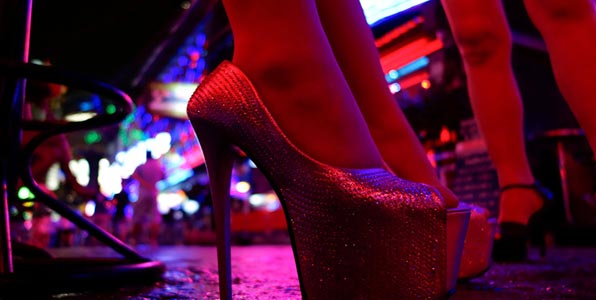 Southeast Asia is an extremely popular travel destination for Western tourists from throughout the world. Bali is one of the most popular party and nightlife destinations in all of Asia. Some people are travelling on a budget, and use things like backpackers hostel, while others choose to stay in fancier Bali villas. However, there is one common theme among a surprisingly large percentage of visitors – they are visiting Bali to make use of the blossoming sex industry.
Although you may not have realised it, prostitution is becoming a big business in Bali. Almost every part of the island has its 'dark areas', where you can find almost anything that you want. Although you should stay away from anything that is strictly illegal – like illicit drugs or underage women – prostitution is generally accepted.
Note That Prostitution Is Generally Illegal
Although the authorities generally turn a blind eye to tourists paying for sex, prostitution is technically illegal throughout Indonesia. However, this doesn't stop many people, including locals, paying for sex regularly.
Be Aware Of What's Happening
Although some people go to Bali looking for a fun, sexy time, a lot more get drawn in without meaning to. This can lead to problems if you're not careful. Make sure that you're always aware of what's happening around you, and what you're getting yourself into.
In many cases, an unwitting tourist will take someone home for the night, only to wake up without their wallet and other valuables. In other cases, you may hit it off with someone, only to have them hassle you for money. If this happens and you're not comfortable with it, then make sure that you're direct and to the point.
Otherwise, Enjoy Yourself!
As noted above, prostitution is technically illegal in Bali. However, the fact that authorities almost always turn a blind eye makes it a fun activity to engage in. In fact, tourists from throughout the world are travelling to Bali on 'sex trips', with the sole aim of picking up a man or a woman and having some fun.
The rise of male gigolos – or 'Kuta Cowboys' – in recent years is the perfect example of both tourists and locals benefiting from the growing sex industry. Although many people don't realise it, one of the largest sectors of the Bali sex industry actually involves young men who are catering to the needs of foreign females. If this is something that strikes your fancy, then you shouldn't be ashamed of it – in fact, you should embrace your sexuality and make the most of your Bali trip!
Final Word
If you're visiting Bali in the near future, you may find yourself face to face with an attractive man or woman who is willing to have an intimate encounter with you for money. If you decide to go ahead with it, make sure that you're aware of STDs and be wary of underage sex workers.
Apart from that, get out there and enjoy yourself!