Bali Establishes Five Tourism Projects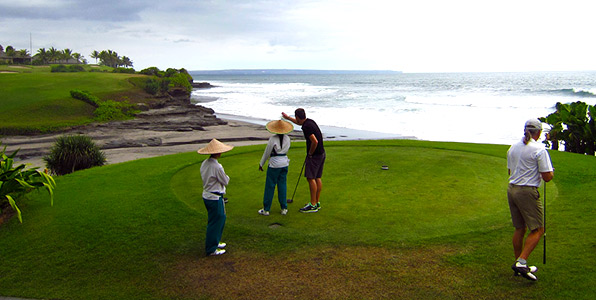 With the growth of tourism comes the growth of Bali, and that includes the announcement of five new tourism projects with a value of Rp 21.5 trillion, which translates to around $2.2 billion US dollars. According to the Ministry of Tourism and Creative Economy, four of these tourism projects are set to be constructed in Bali, while one is set to be constructed in West Nusa Tengara.
The four Bali projects will be well received by tourists. They include the construction of a golf course in the Buleleng district along with a resort and accommodations, and the construction of a marina and yacht facilities in the Badung district.
In 2012, during the first eight months, 5.21 million foreign tourists arrived in Bali and those numbers will continue to grow. It's clear – the secret is out that Bali is one of the best vacation destinations on the planet.
While these five tourism projects will be well received by tourists, one should recognize that Bali already has plenty to offer. White sandy beaches are one of Bali's top tourist attractions. You can walk for miles in the warm sand, go surfing, enjoy numerous marine activities, or just relax on the beach soaking up some rays. There are a number of beaches you can choose from – some are quieter than others, so you can choose what's right for you.
The temples are another top attraction when visiting Bali. Besakih Temple, Tanah Lot Temple, Pura Luhar Temple, Pura Tirta Empul, and there are many others. Make sure your time includes visiting at least a few of the temples. You will be glad you did.
With so much to see and do in Bali, travelers can be unsure about accommodations. villa stays are becoming very popular. The offer spacious accommodations that can be shared among friends and family, all the amenities you could ever need including private pools and your own staff, and they are a great place to return after a busy day of exploring.
Bali has much to offer. The wise traveler may take advantage of new amenities like golf course, but will explore Bali for its culture and traditions.