Bali Highway Benoa-Nusa Dua Nearing Completion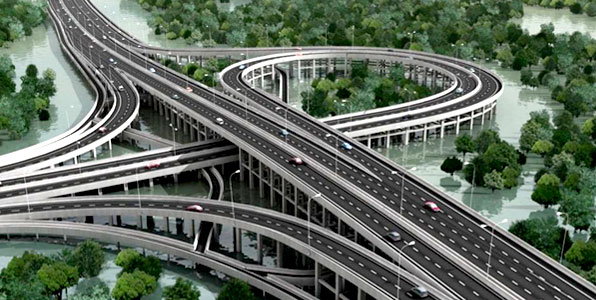 According to The Ministry of Public Works the highway construction above sea level that will connect Benoa, Denpasar and Nusa Dua has reached 83% and for Bali that's very exciting.
"Now the construction is on schedule and will finish on time," said the Head of Highway Management Agency Ministry of Public Work Ahmad Ghani Gazaly in the middle of regional consultation meeting in Denpasar.
According to the Minister, a special consultant has tested the quality of the 11 kilometres of road construction, and it passes with flying colours. Thus far, the weather has not been a factor in the completion of the road construction, which has made the Minister very happy.
The Minister of Public Works Djoko Kirmanto had a similar opinion and was also extremely optimistic that the Denpasar-Nusa Dua highway would be completed by May of 2013.
"We believe that the target will be achieve since there is no serious obstacle," said Kirmanto.
This road construction isn't like the road construction earlier that was delayed because of issues with land acquisition. According to the BPJT, there are actually 24 major road construction projects happening in all of Indonesia, but most are in Java.
Bali's Vice Governor, Anak Agung Ngurah Puspayoga is quick to remind the public that the contractor that is in charge of the Bali road construction project is very attentive to the surroundings and working hard not to disrupt the surroundings.
"The location of the road construction is crossing sea and passing the mangrove forest, so the contractor handling the road construction project has to concern on the mangrove preservation," said the Bali Vice-Governor Puspayoga accompanied by the member of Indonesian Republic Parliament Nyoman Dhamantra when monitored the road construction.
"The mangrove forest is not only returned to its condition, but also should be enriched with additional plants inside the forest area, especially on the side of the highway," says Puspayoga.
It is the hope of the government officials that The Mangrove Forest will preserved just as it is. From your Jimbaran villa you can easily take your car service to explore what Mangrove forest has to offer. In fact, everyone should!