Four Pillars to Stabilize Tourism in 2013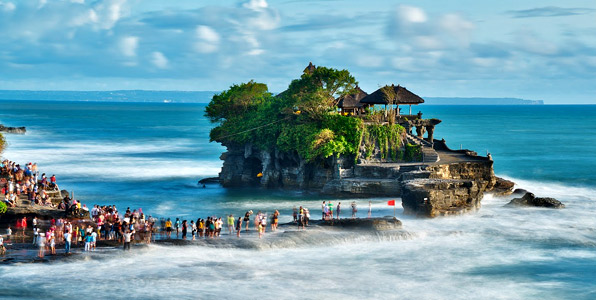 Bali has been enjoying significant growth in tourism but Bali's provincial administration recognizes the need to address concerns and challenges if they expect to continue to enjoy this lucrative industry. In fact, provincial administration is working on the development of a new master plan that will address the complaints and challenges that they currently face in tourism development.
The master plan will focus on developing a blueprint of what is referred to as the four key pillars – the goal is to create tourism development programs for the short, medium, and long term, that adhere to the all bylaws and government decrees.
What will the four pillars cover? Destination development, human resource development, promotion, and the tourism industry. The focus will be to ensure tourists see Bali as a quality destination.
Bali province tourism office head Ida Bagus Kade Subhiksu said, "The bottom line is to create Bali as a quality tourist destination – inside and outside."
The Bali government has not ignored the complaints that they have received from tourists and a number of international tourism organizations. These include security issues, connectivity issues, lack of infrastructure, and poor management.
The Bali Ngurah Rai International Airport has already received $211 million US to upgrade. This is considered only a short-term Band-Aid solution that does not address a number of other infrastructure problems that Bali faces.
Mr Subhiksu said, "It is predicted that the number of passengers using the airport's services will rocket in the coming years, while at that time, Ngurah Rai will no longer be able to accommodate the rising demands. Air transportation plying the European and American routes is still out of reach… we rely on tourists coming from the Asia-Pacific region.
There are also changes occurring that outside the direct scope of government. For example, a wider selection of great villas are being made available throughout the island, that will meet the needs of tourists that want different things from their vacation and who have different budgets.
It's exciting that Bali is responding so positively to the foreign tourists who are making demands on what was once a place visited only by the wealthy, and one of the best kept secrets in tourism.