Marketing Bali: Image Ideas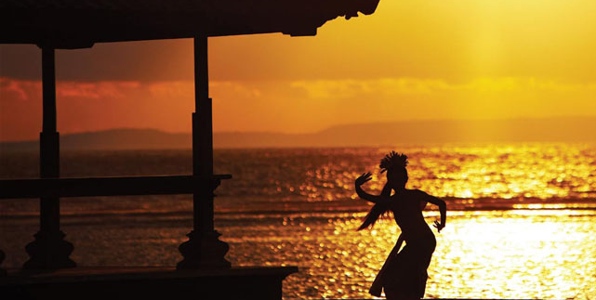 When you're building a website about Bali vacations aimed at the tourist industry, what kind of image should you use to represent Bali? We're talking about the overview here – designing your website, logo, banner, or business card.
The good news is that Bali is such a rich landscape of culture and natural wonder that you have a wide choice of iconic representations to choose from. What we mean by "iconic representations" is, for example, think of the Disney theme parks. The first image that came to mind was probably a set of mouse ears. Or think of the tourism industry for France – notice how the image of the Eiffel Tower immediately flashed through your mind? Things like that are iconic – they represent their place using a picture.
Here's some possible inspirations for your Bali-travel business:
* Temples: You can't throw a rock in Bali without hitting a temple. Half the tours in Bali have temple stops. Also, they have that distinct pagoda-style layered peaked roof shape, perfect for a logo.
* Watersport: Surfboards, snorkel gear, jetskis, and yachts are just perfect for a Bali tourism campaign that focuses on beach-side villa rentals. If you just represented a seaside attraction with sea shells and starfish, any old country with a coastline can boast those. But quality ocean-going leisure can only be had in places like Bali.
* The Macaque monkey: The Ubud monkey forest and temple is one of the most famous landmarks in Bali and is known throughout the world. Just like you see a koala and think Australia, or see a kiwi and think New Zealand, you see a macaque and should associate it with Bali or at least Indonesia.
* The outline of Bali itself: Bali is blessed with a distinct island shape. If people can recognize the outline of Australia or Great Britain, they acn recognize the outline of Bali. Recognizing the whole, entire shape of Indonesia itself is almost too much to ask.
* A Balinese dancer: Many Southeast Asian countries use dancers for their iconic figures. Malaysia has an airline that does this. Bali is also famous for its exotic culture and arts, which is also a tourist draw. Maybe a little difficult to work down to an icon, but makes a great banner or video commercial.