Gay Massages in Bali for Same Sex Couples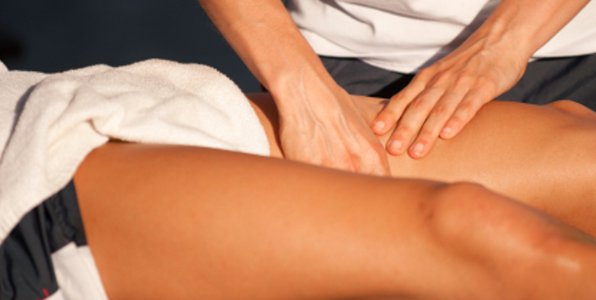 Gay marriage is now legal in many countries around the world and Bali is quick to recognize the importance of being a gay friendly country. Even though the traditional family is very important in Bali, they are very relaxed when it comes to homosexual relationships. So it shouldn't be a surprise to see Bail spas offering massages for same sex couples.
There is nothing to stop you from walking into any one of the massage parlours and ask for a massage for two with your partner, but it would be a lot more comfortable if you knew that the spa or massage parlour you are visiting actually did massages for gay couples. Umalas has one very friendly spa that openly invites gay couples for massages catering to a male clientele. There are actually some amazing spas throughout Bali that cater to gay couples and their needs.
Some of the spas are a great place for a couples massage and then enjoy some pampering like a pedicure or a little aromatherapy treatment after. Some of these spas or massage parlours openly advertise that they welcome gay couples while others are a little more discreet about promoting what they do.
What's nice about Bali is it goes further. Sure, having a gay couples massage is 'hot,' but let's face it you are going to be doing a lot more while visiting Bali. What's great is you are going to be welcomed with open arms, whether it's a local nightclub or walking down the street. Whether you are exploring Sanur Beach on the sleepy southeast side or exploring the Sacred Monkey Forest in Ubud, everyone is welcome here and you won't feel out of place or different.
When it comes to the couples' gay massage, this can be whatever you want it to be. Many couples describe it as the 'massage of a lifetime.' Others say their experience was like any other message. We've heard the difference between a nice relaxing massage and an 'over the top experience' lies in what you ask for. It seems that 'happy endings' is a keyword for getting much more than the basic massage.
Gay couples looking for a honeymoon destination or just a couple's getaway are not going to be disappointed with their Bali vacation. So why not start planning now? There's plenty to see and do in Bali and don't forget that renting an affordable villa can take your accommodation to the next level.
Jalan Dhyana Pura, Gay Street, is where you will also find all the latest gay bars side by side.
Some Gay Massage Parlours in Bali
Adams Apple Male Massage – Jl. Batu Belig No 69X, Banjar Batu Belig – "Forbidden Apple Massage", a combination of Swedish, Shiatsu, Thai Yoga and Chinese Acupressure from a Male Therapists.
Antique Spa & Gallery – Jalan dukuh indah ( near umalas stable ) – br.semer – umalas – kerobokan
Banana Spa Bali – 20 Jalan Drupadi, Seminyak
M2 – Jl. Petitenget 41 B
UME Massage – JL Merta Agung No 8X, Kerobokan
Gallery Spa Bali – Jalan Dewi Sri, The Lotus Building No.8
Bonita Spa – Jalan Petitenget 2000X
Young Generation Massage – Jl. Tangkuban Perahu 102 B