Cheap Bali Holidays a Reality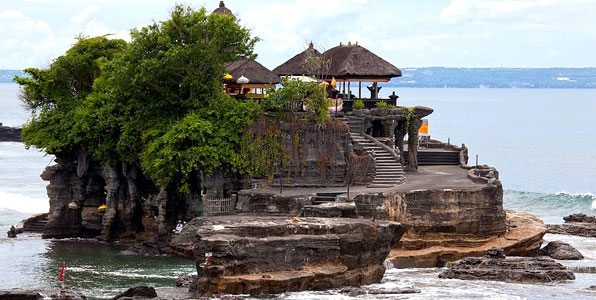 Most of us have seen some of the amazing pictures of Bali and until now have only been able to dream about a vacation to this exotic destination. Well, there is some great news because now cheap Bali holidays are actually a reality. This means that anyone can afford to getaway and enjoy everything that the magical island of Bali has to offer, including staying in your own private Bali villa.
Palm trees blowing in the breeze, beaches abound, open seas that seem to never end, warm sandy beaches, warm clear water – what could be more relaxing than this idyllic setting that involves a Bali vacation. The ocean is perfect for snorkelling or swimming. Surfers swarm to Kuta Beach from around the world, and it is also, where you will find the liveliest nightclubs. Oh, did we mention Kuta Beach is also the perfect place for watching romantic sunsets.

Perhaps you would like to explore the interior part of Bali Island – why not go for a nature walk, go for a horse ride, or do something really different and take a Jeep safari far into the forest.
If you like to shop and want to explore the markets Sanur and Kuta are great places to find those special gifts – fascinating local crafts and unusual gifts. But the very best souvenirs like woodcarvings, stone carvings, or batik paintings can be found in Ubud, which also offers the best museum to learn all about Bali's culture and history.
A visit to Bali Barat National Park is a must – here you can see some of the indigenous Bail wildlife including lizards, snakes, and monkeys. There is even a volcano to admire at Mount Agung – it's really worth checking out.
Since the 14th Century, Bali has been a Hindu island and some of the most beautiful shrines and interesting temples are found here including Besakih, which is the largest temple of the country.
Bali is well known as an excellent destination for honeymooners, romantic getaways, but it's just as great a vacation destination for a family, or a single. Don't miss what Bali has to offer – it is the place of memories!