Bali is one of the World's top Islands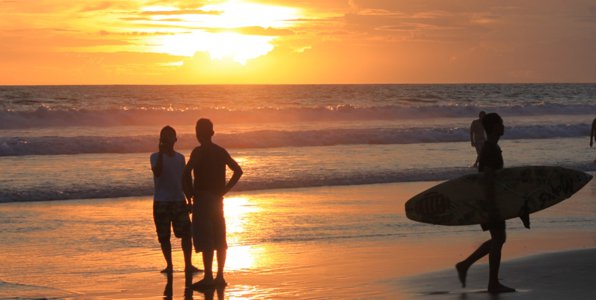 The world's best resorts are located in Bali. Additionally, it is also one of the best islands, which families, newlyweds and even groups love to visit. The island is quite magical in captivating first time tourists. If you have never been to Bali, the first time you visit will probably not be your last; you will most certainly feel the urge to make return visits. It is such a captivating place to visit throughout the year considering the all season friendly tropical climate, and especially during holidays.
Tourist attractions
Bali has several historical sites that you can visit with your family and learn more about its origins and early days. The island plays host to several religious and sacred sites that an entire family can comfortably visit. Its beaches are among its biggest attractions and they pull in millions of tourists every year, numbering more than 2.5 million each year, with prospects of increasing numbers in the future. It is home to several excellent entertainment centres, and shopping arcades thus making it a modern yet traditional island.
Balinese culture
Bali has succeeded in maintaining its uniquely traditional culture in the midst of all this global attention. It has not lost any of its unique characteristics and features that have made it a must-visit global destination for vacation and holiday lovers. Bali is endowed with some of the most amazing marine life, which you will probably never see anywhere on the earth. Its sunsets, sunrises, animal sanctuaries, and children parks are other major attractions.
Bali has few competitors in the world, since very few islands possess the same features that are in Bali. Bali has won a number of awards at the international level. Lovers of adventure, surfers, clubbers, jet skiing communities, backpackers, and shoppers all congregate at Bali each year to sample what it has to offer. No one ever leaves Bali regretting, except where you probably never got the chance to visit all the top attractions listed on your itinerary.