Balinese Sanctuary for Women Travelling Alone Opens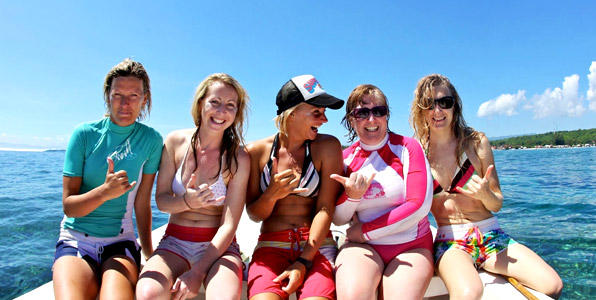 If you combine women who are looking for a vacation where they can heal their mind, body, and soul with women who are looking for a safe vacation destination, you would come up with the brainchild of entrepreneur Zoe Watson, who opened Bliss Sanctuary for Women in 2010 in Bali.
Watson, who was scared to fly, left the corporate office for Bali in order to let her body recover after a bad car accident. In a world, including Bali, that offers all kinds of retreat vacations for women. According to Watson, what most don't focus on is the actual travel experience. And this is something Watson knows personally.
"At the time, I said to my boss, 'I need a month off or you need to get someone to help me'. He said, 'You can't do either or those; you can take next week'," Watson recalls. She took what she could get and travelled to Bali – an option she thought wasn't ideal at the time, but relatively simple, inexpensive and appeared to offer the safe, solo-travelling experience she was after.
But it only took Watson two weeks after returning home from her Bali break to come up with the idea for Bliss Sanctuary. In just four weeks, she was on her way back to Bali. What she wanted to do was create a sanctuary where those women who were travelling alone could take a safe, simple, and carefree break. There are all kinds of packages offered at the Bliss Sanctuary to make it easy for women to choose what's right for you.

Success was fast. Within the first month of opening the doors she was half full, and just a couple of months later she was 90% booked to capacity. There's no question that Watson had a great idea that's been a success from the beginning.
For women that are looking for safe accommodations outside of sanctuary Balinese villas are a great idea.