Bali Hotel Market Will Evolve Dramatically in Next Few Years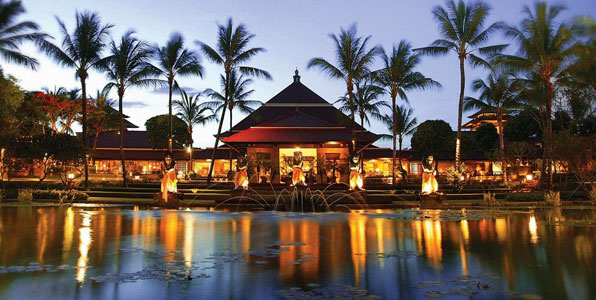 Now that tourists know that Bali has been one of the best-kept vacation secrets, they are flocking to Bali at record numbers. That has put a great deal of pressure on Bali infrastructure, and Bali has responded with improvements to the airport and roadways.
Horwath HTL and Phuket-based C9 Hotelworks stated in a report that Bali, like other Asian resort destinations is facing similar dilemmas where public sector infrastructure is having a hard time keeping up with private sector investment.
"Like it or not, Bali's evolving hotel market is set to evolve dramatically as we head toward the landmark AEC (ASEAN Economic Community) free-trade initiative in 2016," said managing director of C9 Hotelworks, as quoted by Phuket Wan Tourism News.
This October, the attention of the world will be on Bali, as it prepares to host the APEC Summit. There has a been a $200 million US upgrade to the airport that handles 25 million passengers a year, along with a new toll road, key underpass, and other infrastructure upgrades.
There have been more than 12,000 new hotel rooms made available. But Bali villas in Seminyak are becoming a more desirable choice for a large number of tourists. While there is nothing wrong with staying in a hotel while on vacation, a large number of tourists are looking for a different kind of experience. Hotels, even the most luxurious, share some common components – shared dining areas, shared swimming pools, and for the most part lots of people roaming and lazing around.
The only way to avoid this is to stay in your room and that's certainly not what vacations are about. Bali villas offer a more up-scale, private, luxurious stay with private swimming pools, personal staff including cooks, lush gardens, and so much more – it's paradise. You can relax and enjoy the quiet, or entertain. It's all at your discretion.
Australians are one of the main tourists to arrive in Bali, followed by the Chinese tourists, and more recently the Japanese tourists. These are exciting times to visit Bali – there's so much to enjoy here. However, over development will certainly remain a concern for Bali government.