Bali Promotes Itself as a Green Destination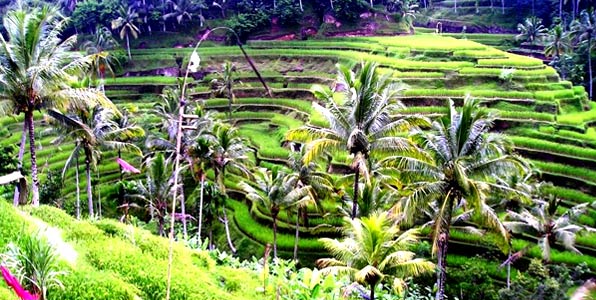 Bali is a popular destination for vacationers from around the world, but they are also promoting themselves in a new light – as a "green destination." There's a lot of environmentally friendly opportunities in Bali.
Marine tourism has certainly taken advantage of this new way of promoting Bali. There are tons of dive operators in the area and marine tourism is running in harmony with coral reef conservation.
In the southeast part of Bali, there are some of the most amazing landscapes and some fabulous headlands that overlook the bays where you can see fishing boats dotting the waters. In Amed there are around 20 dive operators taking tourists out snorkeling and diving. Of course there are many others in other areas of Bali.
Kuta offers some amazing landscaped both on land and on water, as well as underwater. Sea lovers love vacationing in this area. Whether you want to snorkel, dive, or just go out for a sail there's tons of opportunity.
There are all the wonderful Bali beaches to enjoy too. Walk along the white sandy beaches, soak up some rays from the shore, take in a magnificent sunset, or enjoy the sound of the lapping waves onshore.
There's all kinds of wonderful green space to enjoy as well. Water or land Bali is so beautiful with so much to offer. You can take that even further by staying in one of the beautiful cheap Bali villas that offers lush gardens and ocean views from your own private swimming pool.
Bali tourism has been promoting green destination vacations and that's attracted another entirely different element of vacation seekers. Bali offers an awful lot of fun in the sun and it also offers unique experiences like the orangutan tours. There are plenty of others. If green vacations are for you make sure you explore all of the wonderful opportunities in Bali.