Bali Popular Destination for Students on Break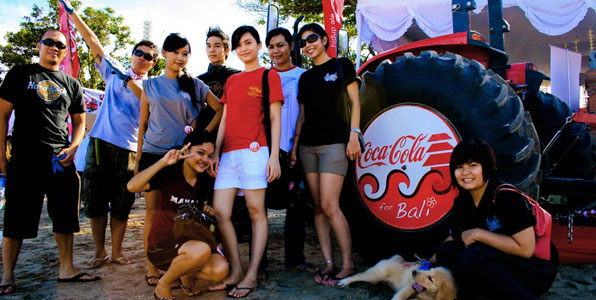 Bali has become a popular destination for students on break looking to get away and party. In fact, during these breaks, Bali has never had so much testosterone floating around the beaches, which are filled with men in their twenties on the hunt for girls.
In the past few years, Bali as a party destination for school breaks has grown immensely. During the last couple weeks of November and the early part of December more than 6000 students visit Bali, bringing youthful energy and spirits to Bali clubs.
One popular drink is called the "Illusions" – it is served in tall plastic cups and costs a fraction of what a similar drink would cost in Australia or the US. Groups of young men and women hip, hop, and shake to the beat of the music all night long especially in areas like Seminyak or Kuta's nightclub strip – this goes on every night of the week.
Here you'll find young men in their twenties with sculpted pectorals and tattoos competing for the "hot girls," drinking as much as they can before they quite literally pass out, and having a great time.
Why has Bali become such a popular destination for students? There are a number of reasons. Seminyak villas are affordable accommodations for groups of students. They get their own private pool, plenty of privacy, lots of space, and all the amenities that students love to enjoy.
So when student break arrives, many areas of Bali turn into party town – then again with such a great nightlife what young man or woman could resist partying here? Relax, if you happen to be in Bali during these busy student times, because there are plenty of Bali destinations that are away from the urban hustle and bustle, more secluded, and a great place to kick back and re-energize.