Bali Museum Preserves Bali History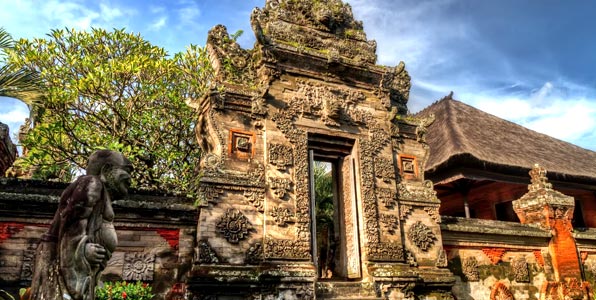 Bali Museum located in Denpasar Bali, on Major Wisnu Street, which is located in the heart of town. Bali Museum has done a great job of preserving Bali history and sharing that history with those that decide to visit the museum. It's certainly a visit that every tourist should make, as it will add additional value and appreciation to your stay in Bali.
The Balinese culture is interesting and colorful. With the growth in tourism and the continued development of Bali, there is some worry that culture erosion is occurring and that the cultural heritage of Bali could disappear. This is all the more reason why the Bali Museum is so important.
The objects at the Bali Museum include items dating back to prehistoric times. Objects like the Grave Petrify or sarkopag can be seen here. That's just a simple example of what you might see at the Bali Museum, where exhibits are constantly changing.
Along with the Bali Museum, there are numerous ways to experience the culture of the Balinese people and appreciate their past and their present. Be sure to take some time to explore the Bali temples – these are truly remarkable. Don't be satisfied with just one – explore many.
If you want to live the Bali lifestyle, while visiting Bali consider renting a Seminyak villa. Many of these combine modern day luxuries with traditional Bali décor and art. It's an amazing experience. It offers you your own private luxurious space that's large and perfect for entertaining or just hanging out and relaxing. Generally, you'll enjoy your own pool, gardens, and staff including a cook. It's a great way to get a little more in-touch with Bali and the Bali culture. It's also nice to return to some solitude after a busy day of exploring and enjoying the many wonders Bali has to offer.
Bali Museum is a great place to start exploring Bali, and then it's time to get out and meet the people, and see what Bali has become.