5 Bali Temples Selected As Top Temples to Visit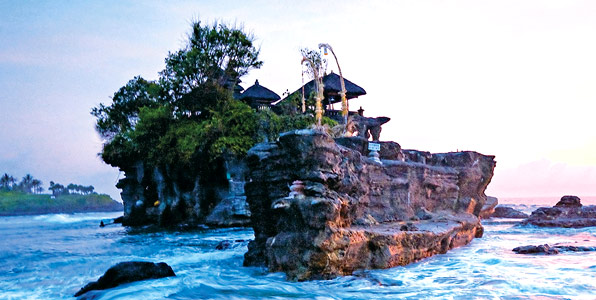 "The island of a thousand temples" – that's what Bali is known as. So where do you start and which temples should you make sure you visit when you are in Bali? Recently, the following were released as the top 5 Bali Temples, so these would be a great place to start your exploring, and of course if you have more time, keep exploring.
#1 Tanah Lot Temple
This is the most famous Bali temple. It means "Land in the Middle of the Sea," and is the work of the15th century priest Nirartha Tanah. Lot sits on a rock just off the coast. It's spectacular. Come near sunset and get some magnificent photos. There are villa accommodations nearby should you wish to stay in this area and explore.
#2 Besakih Temple (Mother Temple)
This is a group of temples in the village of Besakih, located on the side of Mount Agung. It is over a thousand years old and considered one of the most important Bali temples.
#3 Pura Luhur Temple
This is a Balinese Sea Temple located at Uluwatu on Bali. Built back in the 11th century, it is one of the most spectacular temples you'll find sitting majestically atop the cliffs that overlook the surf. Luhur means "something of divine origin."
#4 Pura Tirta Empul
This is considered one of the most important temples in Bali, dating back to 926 AD. Here the spring water is sacred and is believed to have healing properties.
#5 Goa Lawah Temple
Goa Lawah means 'Bat Cave', and can be found along the south-east coast of Bali, just west of Candidasa. Founded in 1007 AD, the temple is actually built around a cave that contains thousands of bats. This is one of the directional temples that protects Bali from evil spirits.