4 Best Seminyak Restaurants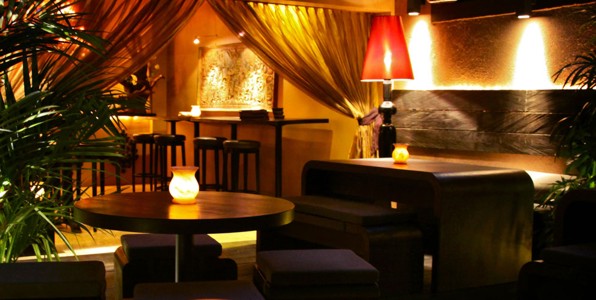 Here are our top 4 favourite restaurants in Seminyak at this time. If you have chosen to stay in a luxury villa in Seminyak, then these are a few of you go-to restaurants to check out.
Sarong
This Asian influenced  dining establishment has become one of the most sought out restaurants in Seminyak.The combined restaurant and cocktail lounge takes traditional Asian street food to a new level, inviting guests on  a journey of taste sensations across Asia, Indonesia, China, Japan, and Korea all with a hint of  Balinese flair. The food is consistently great, and Sarong prides themselves in serving up only quality food that is authentic, fresh and locally sourced.
Location:19x Jalan Petitenget, Kerobokan, Bali
Motel Mexicola
With a vibe that is both  relaxed and friendly,  this colourful Mexican restaurant creates home-style  meals that are made for sharing with friends and family over a few laughs and jugs of margaritas. The décor is vibrant with a dash of colourful Mexican kitsch, it's a home away from home where tacos, empanadas, quesadillas ,tequila and margaritas are abundantly and cheerfully dished out.
Location: Jalan Kayujati 9x Petitenget
Jemme Restaurant
Jemme Restaurant is an artisan high-end jewellery showroom come gourmet restaurant. It delivers glam interiors and utilises unique jewellery pieces to create an unforgettable and unique dining experience. The menu is bursting with earthy and hearty cuisine which is hand prepared using locally sourced produce. The establishment oozes character with its bright and cheerful décor, and the chandeliers, mirrors and trinkets add a luxe touch. The smell from the open kitchen is a sensory delight and the must-tries on the menu include an oven roasted corn-fed chicken, served boneless with cauliflower cream and three types of gravies.
Location: Jalan Raya Petitenget 125, Seminyak
La Sal
Hidden in the quiet corner of Jalan Drupadi II lays one of Bali's hottest Spanish Restaurants La Sal. Although finding it can prove to be challenging it is definitely worth the hunt, with its cosy alfresco design, white washed wooden beams, quaint garden and upstairs terrace. Boasting an eclectic menu it is a highly sought after restaurant for lovers of Tapas and Spanish cuisine. La Sal serves up a great selection of Spanish cooking with an Argentinean twist.
Location: Jl. Drupadi II No. 100, Seminyak