4 Best Surfing Spots in Bali for Experts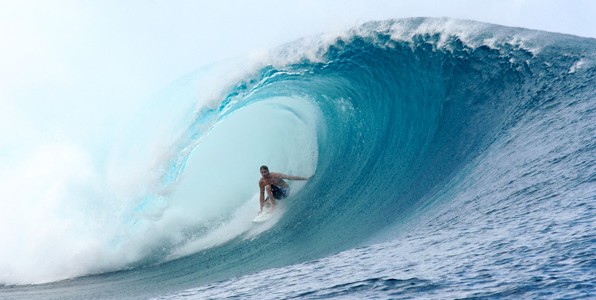 Here are 4 of our all-time favourite surfing spots in Bali.
Impossibles (Intermediate – Advanced)
Easy Villas provides this surf report for Impossibles. Overlooked by cliff-top hotels and Bali villas, this place is known for its speed, Impossibles gets its name because it is almost impossible to get around the sections during smaller swells. The beauty about Impossibles is that it is such a huge stretch of reef that there are a few different launching spots, meaning that it virtually never gets crowded. On a good day this wave is known to be long and fast, reaching heights of 5ft and over. If it's peace, solitude and a long ride that you seek then the Impossibles should be on your hit list.
Keramas Beach (Intermediate-Expert)
Located passed Sanur in the direction of Gianyar this once secret surf haven is now one of the most popular surfing hubs in Bali. Renowned for its big swell and epic reef break, Keramas promises world-class waves to those who hit the water early, as after 7am the onshore winds can possibly affect the barrel. Sections of the reef break are shallow and Keramas is reserved for only those who can ride confidently.
Uluwatu (Intermediate-Expert)
Uluwatu may be just the most famous break in Bali, and with good reason. Located on the reef below Uluwatu temple, this surf hub is consistent with its swell and there is always a palette of different waves to ride. Prepare to take a beating from the consistent big swell by taking along a pair of reef booties and long leash. The Peak, which rolls in at the front of the cave is the most consistent. Shallow water, sharp reef and turbulent water are a few of the risks that are associated with surfing Uluwatu; hence it is only for the intermediate surfer – no exception.

Padang Beach (Expert – Kamikaze)
Nicknamed the Balinese Pipeline it is no wonder that a lot of surfing competitions are held here each year. Boasting a 'gnarly' left hand point which is both dangerous and hollow, this is one wave that is strictly left for the professional surfers. Walls of water roll in at anything from 4 to 12 feet (don't even consider surfing in the latter case!) and you need to be mindful that it is breaking over the reef. One mistake could leave you with some nasty wounds and a bruised ego.