30-year-old Woman Arrested for Allegedly Stabbing Father to Death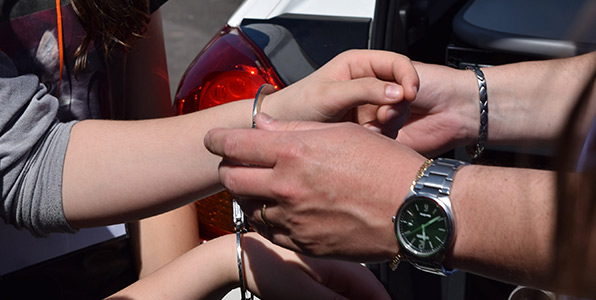 In the West Nusa Tenggara province of Lombok in Bali, a 30-year-old woman has been arrested for allegedly stabbing her father to death with a kitchen knife.
According to the Mataram Police Chief, Saipul Alam at a recent press conference, the suspect's father died after being stabbed at least one dozen times in his chest, head, and eyes. The incident took place at the beginning of June.
So far, Police have not been able to establish mental illness as the cause for the attack. Instead, they believe the alleged assailant was entirely aware of her actions.
The woman, who Police have only referred to as 'HN', had initially been involved in a verbal argument with her mother on the Saturday the incident took place. HN's father had heard the commotion from another area of the family's home and went to investigate.
Upon arriving, his daughter had already made her way to her own bedroom, closing the door behind her. Her father knocked on her door and asked her to perform the Asr prayer. The Asr prayer is the third prayer out of five daily prayers for practicing Muslims.
After this request, the victim's daughter opened the door, before stepping out with a knife in-hand. The alleged assailant's mother saw what was happening and immediately went to get help.
According to the Police, what happened next remains unclear. However, HN allegedly stabbed her father multiple times in the chest, head, and eyes. The assault took place inside the house and at the front door as the father tried to escape.
Once police arrived on the scene, they disarmed HN and arrested her. The victim was rushed to hospital but lost a significant volume of blood and died at 7 pm that evening.
According to the Saipul Alam, police were still looking into the matter. According to HN, she had killed her father in self-defence. She claimed her father had tried to kill her first by pointing the knife at her. Other sources claim she did not like being woken up for the Asr prayer, and the situation escalated.
If convicted, HN could be sent to prison for the alleged murder under Law Number 23 of 2004 regarding Elimination of Domestic Violence (KDRT). The crime, in article 44, paragraph 3, carries a maximum sentence of 15 years.
Indonesia Crime
Even though violent crimes do exist in Indonesia, the country has a far lower crime rate than that of several countries in the world. Indonesia ranked 165th in gun crimes, compared to the US, which ranked first. The United States also has five times as many robberies, and 178 times as many violent crimes.