What You Need for Drug Rehab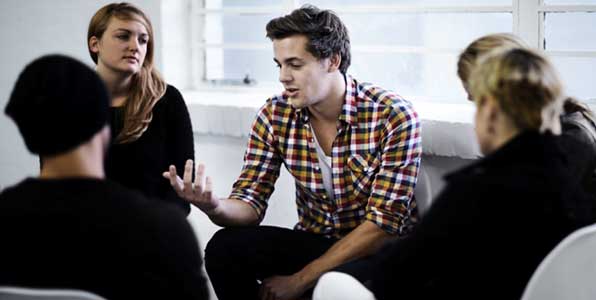 Many people think that drug and alcohol rehabilitation is something that is rather horrible, but in fact it is a way for the user to get their life back. While some parts of it may be unpleasant, the whole drug rehabilitation thing is not that difficult to go through, especially when you have people to provide the right kind of support all the time.
If you are sick and tired of drugs controlling your life, it is time to get help. Here are some pointers to getting the right kind of treatment for your drug addiction.
Affordability – most addicts have spent all their money on drugs, so can't afford costly treatment. Overseas clinics offer the most affordable treatment for drugs, with Bali being by far the easiest to get to.
Professional – Professional and experienced carers are essential to getting any addiction under control. Bali treatment centres have fully trained health care providers from medical doctors to psychologists and more. This will ensure your treatment is fully rounded to include many aspects from finding out and treating the root causes of taking the drugs in the first place, to dealing with any associated problems such as depression.
Lack of judgement – let's face it; you are feeling bad enough without having to face harsh judgement. Carers who treat addictions in Bali are kind, compassionate and non-judgemental. Being amongst people who only want to see you well again and who care for you as a person is imperative to getting control over any addiction.
Holistic treatment – basically, this means the whole person is treated, not just the addiction. So trained professionals will offer counselling to find out just what caused the problem in the first place and then offer guidance in coping with that problem in a different way. This can also include counselling family members.
Enjoying life – just because you are undergoing treatment for drug addiction doesn't mean you shouldn't be able to enjoy your life. In fact, sufferers are actually encouraged to enjoy other activities in their free time. Swimming, surfing, walking on the beach and horse riding are just some of those activities in Bali drug rehab centres.
After care – an aftercare programme to help you get back into normal living, making your own decisions and learning to live on your own is an important part of the treatment. Many addicts opt for the aftercare programme as they know it will give them the best chance of really getting over their problem with drugs once they return home to their own country. Once the treatment is over, it can be hard to return home and face all the responsibilities life throws at you. That is why the aftercare programme was devised – as a way to teach recovered addicts how to accept responsibility for their actions and to make good decisions.