Kuta Beach Offers Excellent Value for Vacation Getaway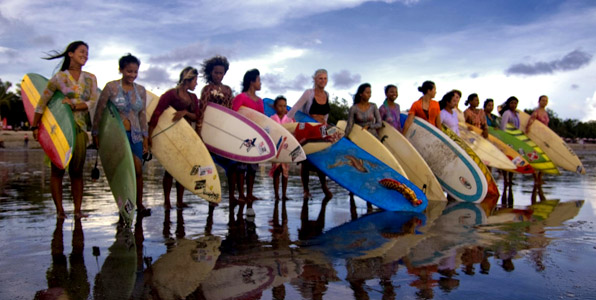 Kuta Beach is one of Bali's best surfing places. This white sandy beach stretches for three kilometers from Seminyak beach to the tuban area. Restaurants and bars are scattered along the way offering you plenty of places to stop to grab a bite to eat or enjoy a cocktail while having some fun in the sun. In the area, you'll find great value in hotels and villas, with the latter offering you a luxurious and spacious accommodation option.
The big and powerful waves on Kuta beach are quite something to watch. If you are new to surfing not to worry there are plenty of surfing instructors that you can find right along the beach shore. If you are an avid surfer the waves waiting for you – come ride the big ones. There's an opportunity awaiting you here regardless of your skill level. Or perhaps you just want to sit on the sidelines and watch the surfers – that can definitely be an experience in itself! However, you choose to enjoy the ocean waves and white sandy beaches, we know that you are going to have a great time.
Kuta Bali is the most well known Bali destination and rightfully so with so much to offer and such great value. From many of the villa rentals you can look out to miles and miles of blue ocean – what spectacular views. There are lush gardens that offer privacy, private swimming pools, in-house spa services, and spacious – high-end décor. It's a vacation destination liken none you've likely experienced before.

Kuta beach isn't the only beach you'll want to explore while on vacation in Bali. Be sure to take the time to explore the many beautiful beaches along the coastline each offering you their own unique experience, and don't forget to take in a sunset or two – they truly are the most spectacular on the planet.