Drifter Surf – Coolest Surf Shop in Bali?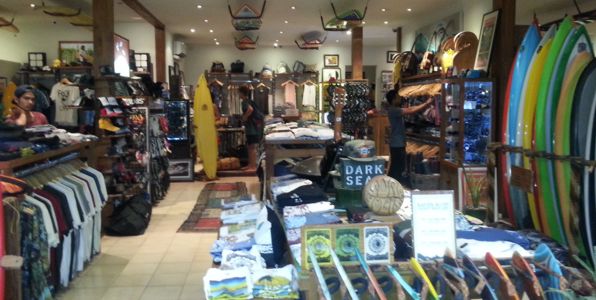 The Drifter Surf Shop is one of my favourite shops in Bali. Whether you are looking for a Dick Van Stralen quad or a Channel Islands board, maybe an ultra-cool Patagonia backpack, Speargun or GoPro, Drifter has a wide and interesting array of surf and water related products set in an ultra cool, retro space in the heart of Seminyak.
Surrounded by hotels , restaurants and uber-cool Bali villas it features eclectic fashion brands that you won't find at most surf stores in Bali, shelves of hand-selected books and collected memorabilia including a large selection of artwork, photography and memorabilia all available for purchase.
Address: Jl Kayu Aya no 50, Oberoi, Seminyak
Phone: 62 361 733274
Website: www.driftersurf.com