The Best Places to Visit in Nusa Lembongan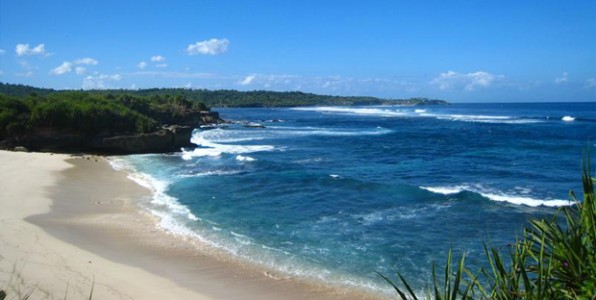 Nusa Lembongan is no longer just a day trip attraction. Just 20 kilometers off Bali's southwest coast it has become a popular destination, and rightfully so! Currently this location remains a well kept secret, which means things aren't as crowded here like some other areas of Bali.
You can enjoy the white sandy beaches without having to fight for space. It is easy to go diving and/or snorkelling among the world-class surf breaks without the hassle of some of the busier travel destinations. Of cause, it will not stay like this forever, as more and more tourists discover this little gem.  All of this makes Nusa Lembongan the perfect destination for sports enthusiasts, families, friends, and business travellers, because here you can enjoy your island experience and there's no need to tolerate the hustle and bustle of busier neighbouring Bali communities.
The pace of life in Nusa Lembongan is slower, more relaxed more laid back – don't let that fool you, because there are tons of things to do here. So if you aren't diving for mola mola or manta rays or you aren't relaxing on the white sandy beach, then why not check out some of the other great things. How about a cliff top walk, a visit to the mangrove forest, and a visit to the seaweed farms. Why not spend some time exploring and enjoying the magnificent views. Do not forget to take in some of the stunning sunsets. They are some of the best you will ever see.
Most of Nusa Lembongan action occurs on or near the two west coast beaches. Backpackers and surfers used to consider Jungut Batu their main hangout – there is all kinds of restaurants, cheap eateries and guesthouses in the area. But recently there's been development on the Bukit hillside and now luxurious villas adorn the area. This is making this area very popular and it's offering great accommodation opportunities. Luxury on a budget!
Mushroom Bay is to the southwest and it tends to cater to couples and families who are seeking a vacation off the beaten track. Do not be fooled by the accommodations that seem to be dated. There's a whole string of new resorts and villas, which is generating new interest in the area. The day trip visitors are usually gone by around 3 pm and that leaves plenty of time to enjoy the white sandy beaches and checkout some of the restaurants along the beach.
If you desire a island vacation that's relaxed and laid back, that's out of the rat race where you can kick back, Nusa Lembongan is the perfect destination, and because you are close to some of the busier destinations. It's a win-win!