7 Amazing Things To Do In Bali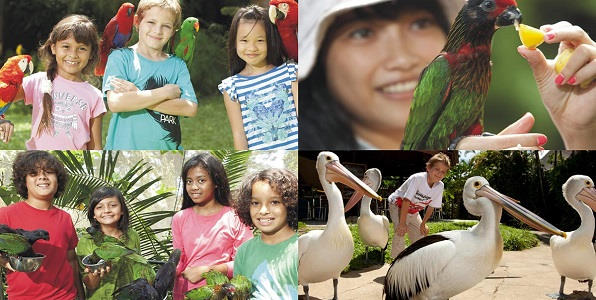 There may be many of you who plan to visit Bali with the intention of simply relaxing on the beach or around your hotel swimming pool for the duration of your stay there. If that is what constitutes your perfect vacation then absolutely go for it because in our book every person should do what they love best when on vacation, regardless of where that might be.
There may be others reading this who might want to turn their attention to a broader range of alternative activities, some of which might be more energetic in nature, and others that simply allow you to try some of the many amazing delights that Bali has to offer. If so, here are seven you should consider.
Water Sports
We will start off with something for those who have the energy to burn and who love nothing better than being in the water, which there is obviously no lack of around the island of Bali. It would take an entire page to list all the possible water sports options you can choose from, which can range from something as simple as a relaxing swim in the sea to jet skiing, for those that love speed.
Visit  The Natural Beauty Of Nusa Penida
Whilst many regard Bali as an island it actually consists of thousands of islands, of varying sizes. One of the most beautiful of those islands, and one you have to visit to truly appreciate its beauty is Nusa Pineda. Situated to the southeast of the main island, Nusa Penida is home to a vast array of plant life, forestry, animal life, and it has some of the bluest water surrounding it that you will ever see.
Go On A Full Day Cruise
For those of you that fancy living it up and being spoiled for the day, then why not book yourself on a one-day cruise? There are lots of different options for these, but the very best ones will have you being treated like an A-list celebrity whilst you experience the natural beauty of Bali's coastline. For the more sporty amongst you, a day's cruising done in conjunction with water sports might be your preference.
Visit Bali Bird Park
For those who love the natural world, you simply must visit Bali Bird Park which is home to no fewer than 250 different species of birds. As well as witnessing these beautiful creatures in their natural habitat, you can also help feed them. An added bonus is the reptile park next door which you can visit to extend your day.
Visit Kintamani's Active Volcano
There are not many vacation destinations that offer you the opportunity to visit an active volcano, but Bali is one of them. Kintamani's active volcano actually has a lake inside it, which is surely a must-see location. In addition, as you travel to it you will witness ancient villages en-route, as well as wonderful scenery.
Go Scuba Diving  Around Bali's Coral Reefs
If you love being in the sea, but water sports are too energetic for you, then why not treat yourself to the experience of scuba diving? Bali is a prime location for scuba diving, not only because of its crystal clear waters but due to the fact that it has many coral reefs, and an abundance of marine animals and plant life whose beauty can only be fully appreciated when you are underwater.
Visit Bali Safari Park
What with the bird park and the marine life,  there are plenty of opportunities for lovers of animals to see them close up, and here is yet another one. It is Bali's Safari Park which houses over 1,000 (one thousand!) different species of exotic animals. These include lions, tigers, elephants, rhinoceroses, hippopotamuses, apes, birds, rodents, and many others.  There are different options available including a 4 x4 safari, elephant rides,  breakfast with the lions, and a night safari.